Grapefruit, Mandarin & Eucalyptus Essential Oil Blend 10ml
How to Use
To experience the full Essential Oil Blend experience, use in your Wellbeing Pod.
Fill the water tank of the Wellbeing Pod with cold water. Do not exceed the maximum water level line
Add up to 10 drops of the energising essential oil blend
With the touch of a button, it will instantly release a heatless, fine mist of scented vapour into the atmosphere to stimulate your senses and help boost your wellbeing
Alternatively you can also add 5 drops to a warm bath, or 1 to 2 drops to your chosen base oil for a relaxing massage
Wellbeing Benefits
Refreshing, invigorating grapefruit oil is sought out in the groves of Israel to blend perfectly with enlivening mandarin from Spain. Cleansing, fresh eucalyptus from China adds a woody, cleansing touch, while five other potent essential oils like steam-distilled star anise and fragrant Egyptian jasmine work in harmony for the most reviving blend.
Enjoy the wellbeing benefits of our 100% natural Essential Oil Blend for vaporisation and inhalation. Our Wellbeing Pod, at the touch of a button will instantly release a heatless, fine mist of scented vapour into the atmosphere to help stimulate your senses and boost your wellbeing. The oils used in a bath will nourish your skin and help you feel uplifted during a long soak.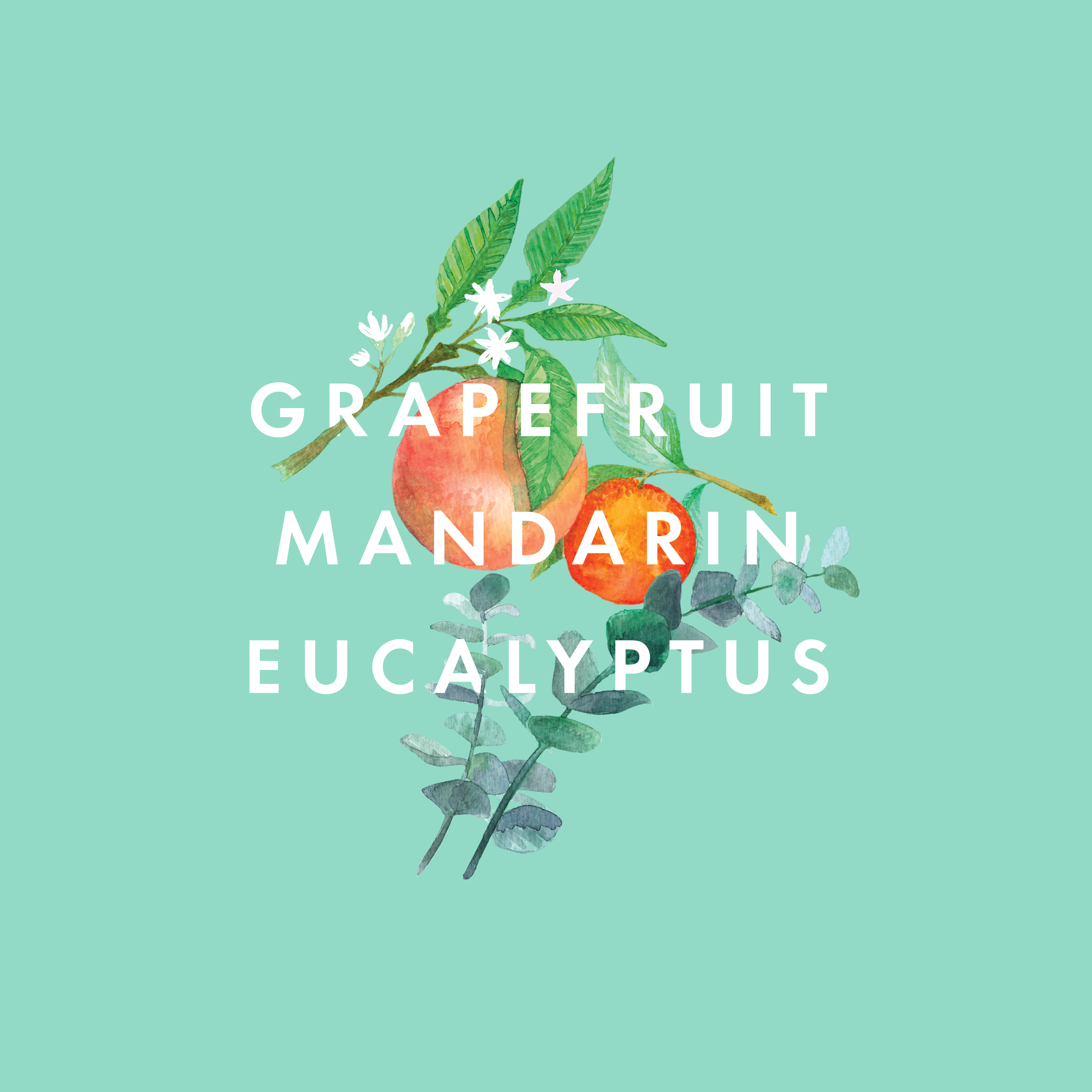 Earn rewards on your wellbeing orders!
We award 5 points for every $1 you spend. 100 points = $1 to spend on your next order.
Simply log into your account to start earning NEOM Points. Don't have an account? You can create one here or create one in the checkout process. Join now and earn 150 points towards topping up your toolkit.
You can keep track of your points in your account and redeem them when you are ready. Find out more here.
Ingredients: Citrus Paradisi (Grapefruit) Peel Oil, Citrus Aurantium Dulcis (Orange) Peel Oil, Cis-2-Methyl-4-Propyl-1, 3 Oxathiane, Litsea Cubeba (May Chang) Fruit Oil, Citrus Limon (Lemon) Peel Oil, Citris Nobilis (Mandarin) Peel Oil, Citrus Aurantium Amara (Bitter Orange) Leaf/Twig Oil, Citrus Aurantium Dulcis (Orange) Oil, Eucalyptus Globulus (Eucalyptus) Leaf Oil, Illicium Verum (Star Anise) Fruit Oil, Jasminum Officinale (Jasmine) Flower Extract, 3-Hexenol, Limonene, Citral, Linalool, Geraniol, Benzyl Benzoate, Eugenol. Made with 100% natural essential oils.
NEOM Organics London's essential oil blends are 100% natural and are not diluted with any carrier oil. They must be diluted before being used on the skin. To dilute them safely please follow the instructions (below / above). Not suitable for use on the body during pregnancy.
Essential oils can cause sensitisation to the skin. Always use essential oils with care. Discontinue use if a rash occurs. If you have sensitive skin do a patch test before using over a larger area of skin. Do not dispose of unused essential oils down the drain. In concentrated form they can be toxic to aquatic organisms and may cause long term adverse effects in the aquatic environment. NEOM Organics London's essential oil blends should never be taken internally. Essential oil blends should be kept away from sensitive areas such as eyes. If the oils do come in to contact with the eyes, wash thoroughly with cold water and seek medical advice if needed. All essential oils should be kept out of the reach of children, if a child accidentally swallows an essential oil blend seek medical advice immediately. Avoid spillages. If you do spill, wipe up immediately. Best stored away from heat and light and should be used within six months of opening. If you are pregnant, suffer from a skin condition, epilepsy, asthma or are taking medication please seek medical advice before use. Not suitable for children. Flammable. Keep away from flames. Always consult a vet before using this product around your pet. We'd recommend keeping the door open when using around animals so they have the option to come and go as they please