Scent to Make You Feel Good Range™
Wellbeing Pod
FREE SLEEP ESSENTIAL OIL WITH POD. USE CODE: BETTERSLEEP
Perfect Night's Sleep Essential Oil Blend 10ml
$24.00
Bedtime Hero Essential Oil Blend 10ml
$24.00
Free US Shipping on Orders over $85 | We are unable to ship outside the US and Canada
How To Use
Simply fill the tank with water, being careful not to exceed the maximum level, then add 5-10 drops of your chosen NEOM Wellbeing Essential Oil Blend. With the touch of a button, your Pod will instantly release a heatless, fine mist of scented vapour into the atmosphere to stimulate your senses and boost your wellbeing. Choose from a range of carefully curated settings to select your time, light and mode.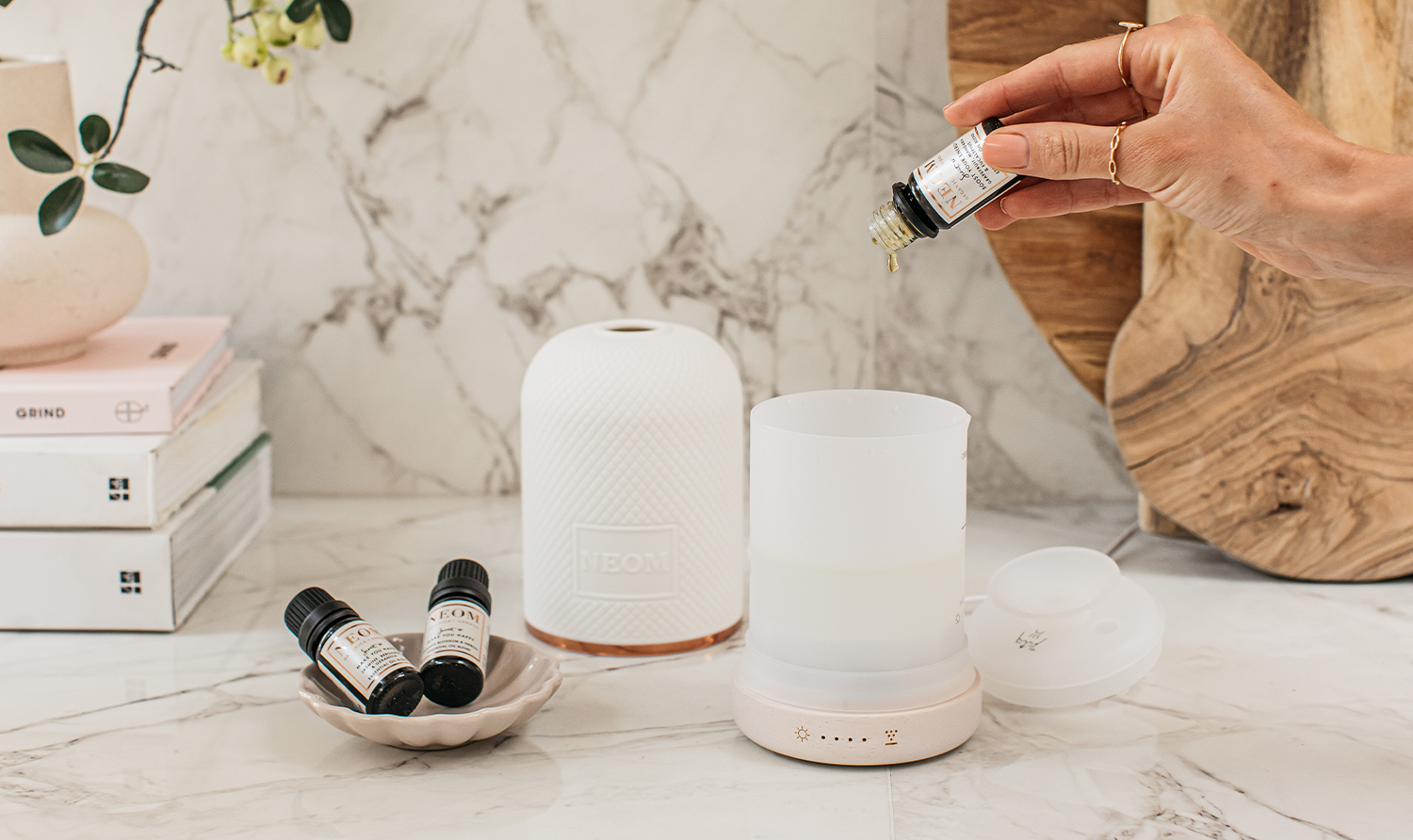 ONE BUTTON... MORE FEATURES
SCENT YOUR SPACES: Designed to scent 'medium' sized spaces in your home – think living rooms, bedrooms, kitchens…
SCENT THROUGHOUT THE DAY: Full tank lasts for over 7 hours.
ECO CHIC BASE: Sustainably sourced Hevea wooden base, known as rubber wood, is an upcycled by-product of latex manufacture from sustainable forests.
TOUCH SENSITIVITY: Minimalist display is etched directly into the base where light and misting settings can be controlled via touch sensitive buttons.
DIFFUSION TIMER: Option to continuously mist (until you choose to switch off or automatic switch off with empty tank) or select 1, 2, 3 or 4 hours.
LIGHT CONTROL: Switch the light on or off as well as dim and strengthen.
BREATHING MODE: Light slowly brightens for 7 seconds and dims for 11 seconds for a guided breathing technique to calm and relax.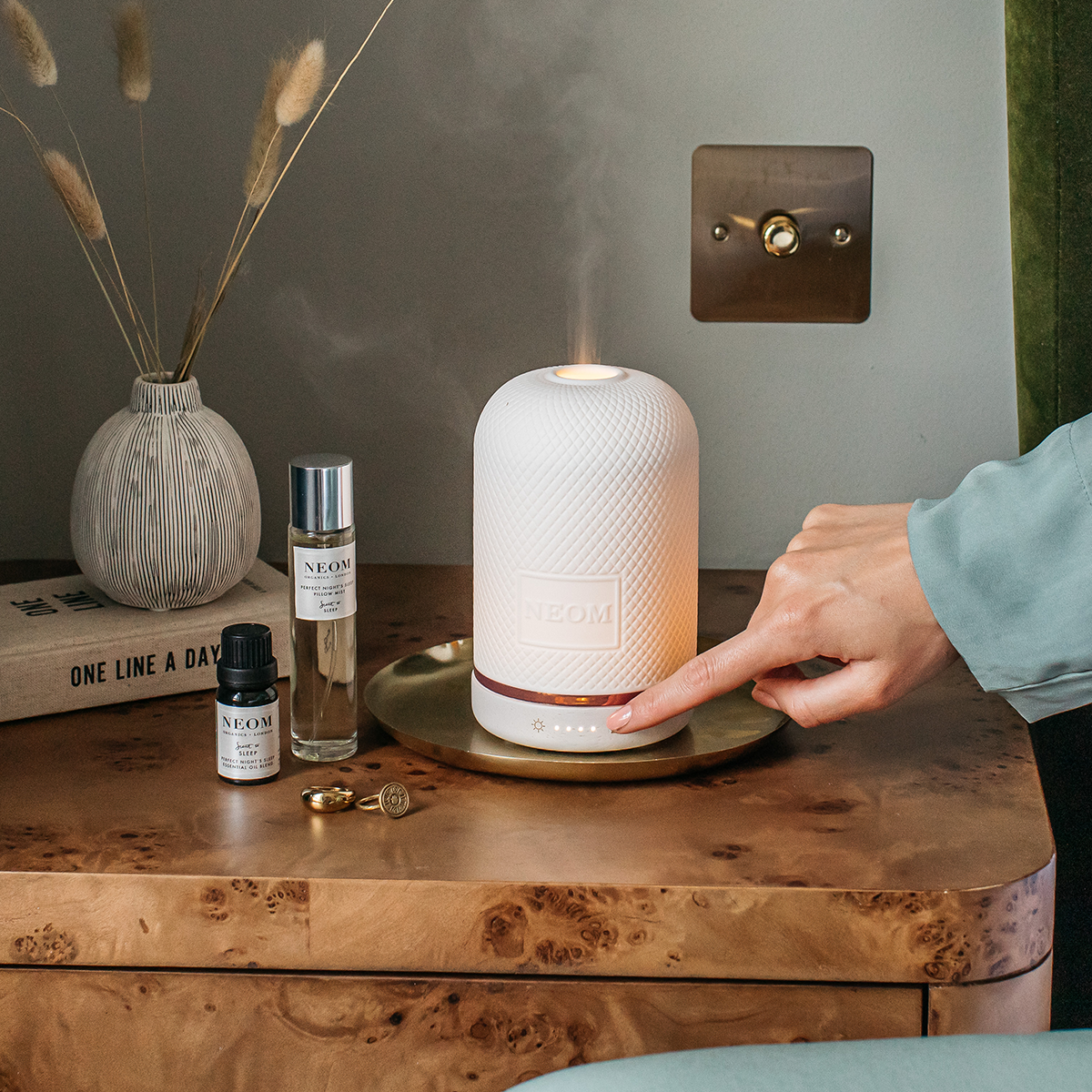 We first launched our Wellbeing Pod back in 2018 so it was about time we hit the refresh button… literally! We've gone slightly bigger, loads better and more sustainable."
Nicola Elliott
NEOM founder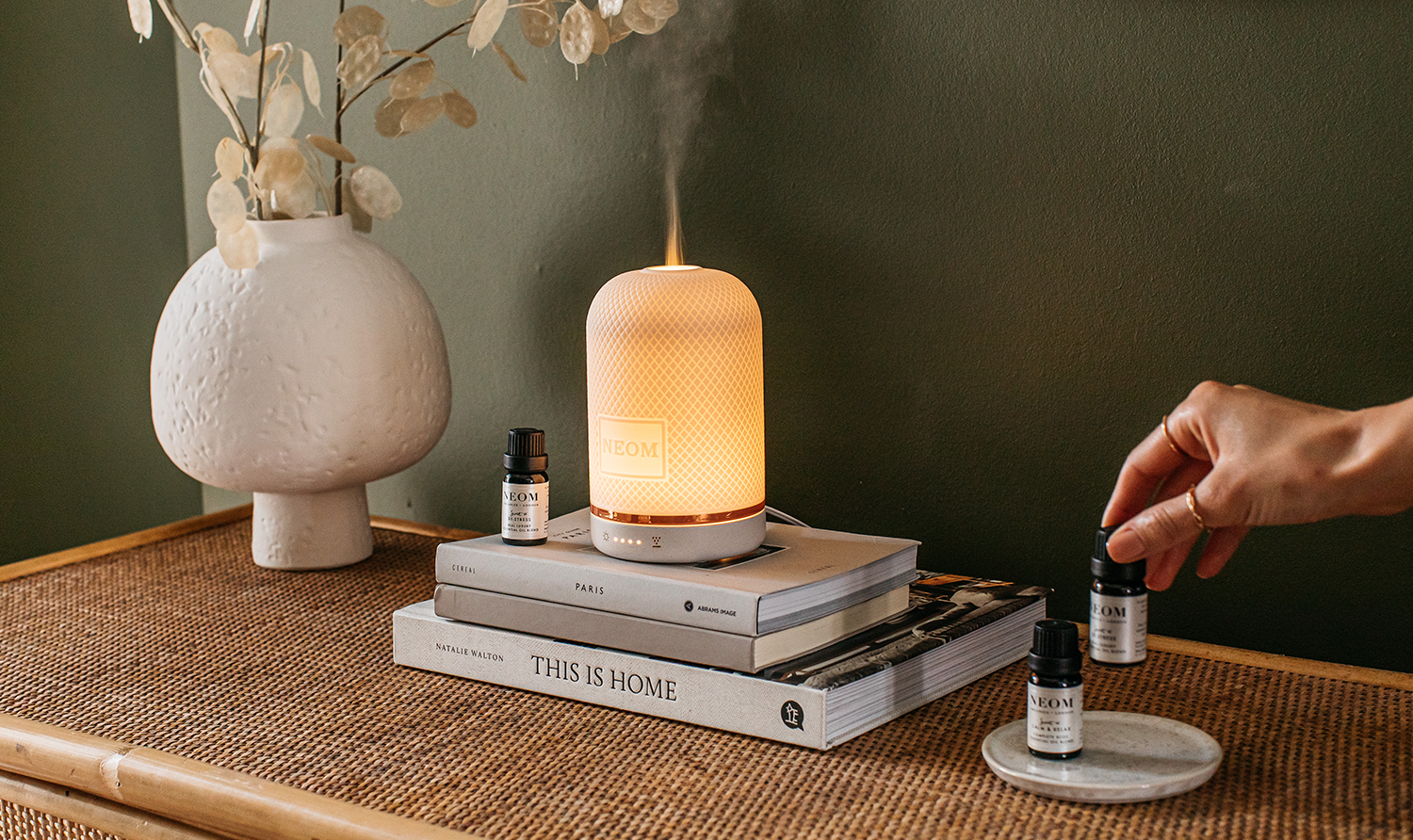 Proud To Be A B Corp
Our mission is to supercharge wellbeing - not only of our communities but of our planet too. We want to leave both in a better place, so becoming a certified B Corp business means everything to us.
Find out more about our journey here. 
Reviews
We have recently updated our Wellbeing Pod on 1st September 2022 to improve its design and functionality. Please note that all reviews which pre-date the launch of the updated product relate to our original Wellbeing Pod.