Scent to Make You Feel Good Range™
Wellbeing Pod Mini - Essential Oil Diffuser (NUDE)
NEED TO SCENT A BIGGER SPACE?
Wellbeing Pod Essential Oil Diffuser
$100.00
Free US Shipping on all Orders | See International Shipping page for restrictions
Wellbeing Pod Mini - Essential Oil Diffuser (NUDE)
How To Use
Simply place your favourite NEOM Essential Oil Blend inside the Pod Mini.
Using cold diffusion technology, essential oils are converted into micro fine vapour without using heat or water and released into the atmosphere to stimulate your senses and boost your wellbeing. Handle with care. Do not soak in water. We only recommend using NEOM Essential Oil Blends in the Wellbeing Pod Mini as these contain 100% natural ingredients, are safe to use with the Pod Mini and are within your warranty.
Features
No water tank - Nebulizing/atomising direct from the essential oil bottle.
Compact size & travel-friendly.
Battery operated (does not need to be plugged in to use).
USB cable for charging - fully portable once charged.
Once charged, your mini pod will hold power for up to 50 hours, depending on your intensity setting and frequency of use. Please note the unit will continue to drain when not in use.
No need for water makes safe for use in the car.
Easy to use and can quickly switch fragrances without having to empty/clean.
Intermittent scent - no big cloud of vapour 3 intensity settings.
Wipe clean.
Maximum coverage is 60 square metres.
Wellness Benefits
Discover the Neom Wellbeing Pod Mini, designed to deliver the perfect amount of scent in minutes with the power to fragrance your space, wherever you are and help improve your wellbeing.
Whatever your wellbeing need, the Neom Wellbeing Pod Mini works at the touch of a button, helping you achieve better sleep, less stress, a mood boost or more energy through our 100% natural essential oil blends.
Simply attach your favourite Neom Essential Oil Blend. Using cold fusion technology, essential oil is converted into micro fine vapour without using heat or water and released into the atmosphere to stimulate your senses and boost your wellbeing.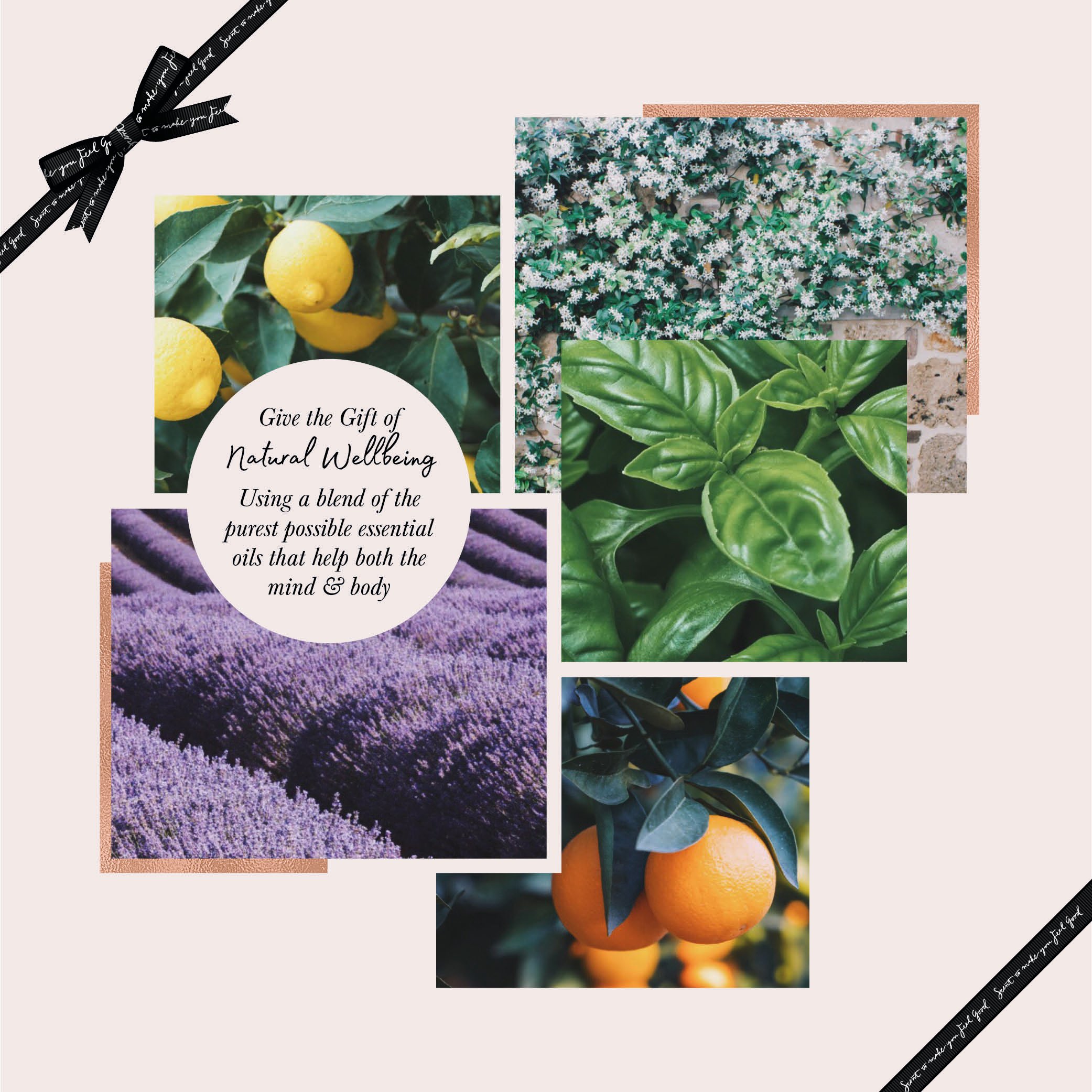 Give the Gift of Wellbeing
Make your gift extra special with our luxurious signature gift boxes and bags. Simply add your finishing touches on the basket page.
Select one of our beautiful gift boxes for $6 and we'll make sure your gift of wellbeing is received wrapped, protected and spritzed with love.
If you prefer to wrap it yourself, then why not select one of our beautiful bags and hand tie with our Scent to Make You Feel Good ribbon for only $2.
For an extra special touch, add a personalised message to your gift bag or box for free. Simply send us your message and we'll print it on a beautiful gift card before placing it in your order.
Earn rewards on your wellbeing orders!
We award 5 points for every $1 you spend. 100 points = $1 to spend on your next order.
Simply log into your account to start earning NEOM Points. Don't have an account? You can create one here or create one in the checkout process. Join now and earn 150 points towards topping up your toolkit.
You can keep track of your points in your account and redeem them when you are ready. Find out more here.