Complete Bliss Reed Diffuser
How To Use
To get the full Complete Bliss Reed Diffuser experience, practice mindful breathing techniques…breathe in through your nose for 7 seconds and out through your mouth slowly for 11 seconds.
Unscrew the collar and remove the seal
Replace the collar and insert the reeds
Allow 48 hours for the fragrance to fill the room with scent
For a stronger scent use all of the reeds and turn daily, for a more subtle scent use fewer reeds and turn less often
Wellbeing Benefits
Creating calm and developing your own 'calming toolkit' is synonymous with living a peaceful life.
The NEOM Scent To Calm & Relax Range™ has been specially formulated with natural fragrance which not only smells wonderful but also can have a calming effect on the mind and body.
As you inhale the relaxing fragrance, practice mindful breathing techniques…breathe in through your nose for 7 seconds and out through your mouth slowly for 11 seconds.
Our NEOM Complete Bliss™ fragrance is a complex blend of 17 of the purest possible essential oils including, Moroccan blush rose, lime and black pepper. All chosen to help you unwind and relax.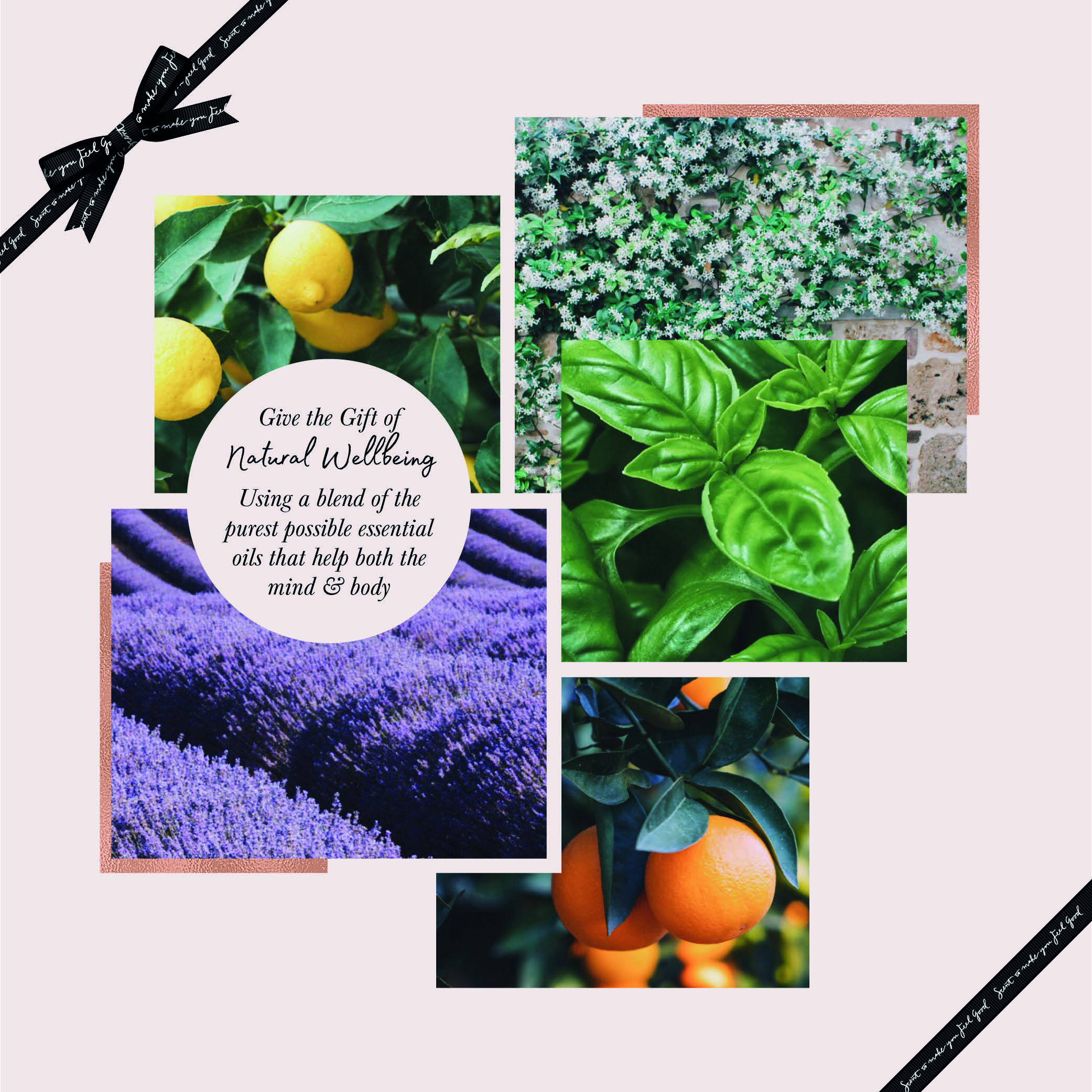 Give the Gift of Wellbeing
Make your gift extra special with our luxurious signature gift boxes and bags. Simply add your finishing touches on the basket page.
Select one of our beautiful gift boxes for $6 and we'll make sure your gift of wellbeing is received wrapped, protected and spritzed with love.
If you prefer to wrap it yourself, then why not select one of our beautiful bags and hand tie with our Scent to Make You Feel Good ribbon for only $2.
For an extra special touch, add a personalised message to your gift bag or box for free. Simply send us your message and we'll print it on a beautiful gift card before placing it in your order.
Earn rewards on your wellbeing orders!
We award 5 points for every $1 you spend. 100 points = $1 to spend on your next order.
Simply log into your account to start earning NEOM Points. Don't have an account? You can create one here or create one in the checkout process. Join now and earn 150 points towards topping up your toolkit.
You can keep track of your points in your account and redeem them when you are ready. Find out more here.
Warning:
Keep out of reach of children. Read label before use. If on skin wash with plenty of water. If in eyes rinse cautiously with water for several minutes. Remove contact lenses, if present and easy to do. Continue rinsing.
Contains Limonene, Citronellol, Geraniol, Eugenol, Citral. Wash contaminated skin thoroughly after handling. Causes skin irritation. May cause an allergic skin reaction. Causes serious eye irritation. Toxic to aquatic life with long lasting effects Avoid release to the environment. Specific treatment (see medical advice on this label).
Do NOT induce vomiting. If skin irritation occurs get medical advice/attention. If skin irritation or rash occurs get medical advice/attention. If eye irritation persists get medical advice/attention.